Description
A paradigm shift in drum machines.
 drumlogue marks a paradigm shift in drum machines. It offers the raw power and rich sounds of Analog, the flexibility of Digital voices, and drumlogue's SDK for fully customizable User Custom Synthesizers.

On top of that, its heavy-duty, dynamic sequencer, customizable effects, and intuitive controls will make drumlogue a must-have in your studio to create music for any genre or style.

It's time to take your beats and entire musical process to a whole new creative level with incredible sounds, effects, customization, and sequencing. Let drumlogue support your craft on your musical journey!
Raw Analog Power
drumlogue was conceived to provide the ultimate analog sound for your beats, and delivers fantastically; featuring completely newly developed analog circuits by legendary Korg analog synth team engineer Junichi Ikeuchi (ARP 2600 M, MS-20 mini, ARP Odyssey…) , the depth and richness of its sound is on a whole new level.

These new analog circuits - (Bass Drum, Snare Drum, Low Tom and High Tom) - will not just provide a solid foundation for your track, but make it stand out with an elevated harmonic richness and a thick low end.

Blending simplicity and ease of use, the most important controls for each of these parts have dedicated knobs on the front panel that can be tweaked at any time without any menu diving necessary, so you can quickly and intuitively fine tune your sound on the fly.
For further sound exploration, each part provides many more parameters accessible through the powerful onboard sound editing system.

Last but not least, each part on drumlogue - analog or digital - has a dedicated volume knob that will make your mixing process incredibly smooth and easy.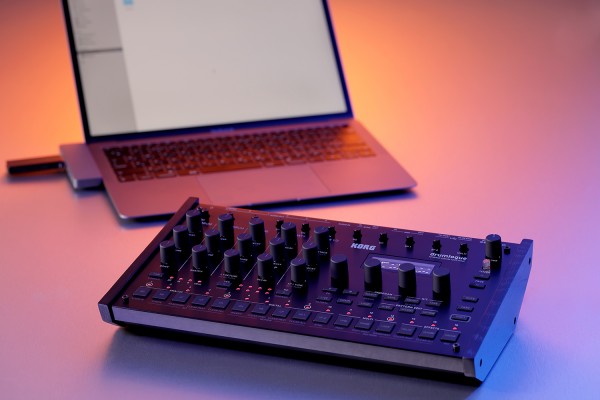 Digital Flexibility
 As the perfect partner for its analog section, drumlogue provides 7 digital parts; 6 sample based and 1 synthesis based (Multi-Engine). The sample based parts can play any of the preloaded PCM banks on drumlogue. You can also import your own User Samples to its memory, making drumlogue an extremely versatile machine with virtually limitless sonic possibilities.

To start with, the 64 preloaded drum kits of drumlogue will provide you with a wide variety of sounds spanning several genres so you can easily kick-start your tracks.

For additional sounds, samples can easily be easily loaded into the drumlogue just by connecting your drumlogue to your computer via USB and simply drag-dropping your samples onto the main memory.
Multi-Engine and logue SDK
The popular Multi Engine from prologue and minilogue xd is now more powerful than ever. In addition to the Variable Phase Modulation (VPM) and Noise generator engines, the Multi Engine features a new User Custom slot that can play full-fledged synth voices that provide vast sonic possibilities, never before heard on a drum machine.

Custom Synths
drumlogue's synth voices are not simply static waveforms. Custom synths can be built to not only generate sound, even implementing built in filters, LFOs, MIDI controlled polyphony or other parameters is now possible The only restriction for third party developers is their creativity (and CPU usage!), giving you unbound sound exploration.
Exclusive Sinevibes Synth Plugin "Nano"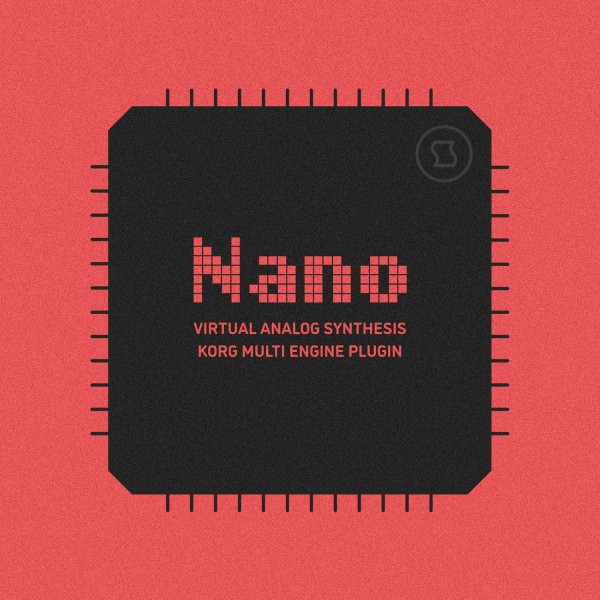 Korg has collaborated with popular logueSDK plugin developer "Sinevibes" to include a brand new synth plugin "Nano" as a factory preset on drumlogue. This exclusive plugin explores the power behind the expanded Multi Engine and will give all drumlogue users a taste of this new platform.

"Nano" is a full-fledged virtual analog synth with a wide array of features and plenty of customizable parameters. The synth engine has dual oscillators with optional ring modulation, a 4-pole state-variable filter with soft clipping distortion, built-in EG and built-in multi-waveform LFO.

Leads, basses, percussive sounds or cinematic effects, you decide how to use this incredible sonic potential!
Specs
•Tracks : 11
•Max Polyphony: 10 + Custom synth voice (voices will vary depending on selected MULTI engine)
•Sound engine: Analogx 4, PCM / User Samples x 6, MULTI Engine (NOISE, VPM, user oscillator) x 1
•Programs : 64 preloaded, save up to 128 (16 types x 8 banks ) all rewritable.
•Drum Kits : 64 preloaded, save up to 128 (16types x 8 banks ) all rewritable.
•Effects : Integrated REVERB, DELAY, MASTER + 3rd party effects via the MULTI Engine
•Connectivity: 6 Audio Outputs , SYNC IN/OUT jacks , AUDIO IN, MIDI I/O, USB A (TO DEVICE) port, USB B (TO HOST)
You can load your own samples to the drumlogue, too! By connecting your drumlogue to your computer via USB, you can simply drag and drop your samples onto the main memory.
Payment & Security
Your payment information is processed securely. We do not store credit card details nor have access to your credit card information.